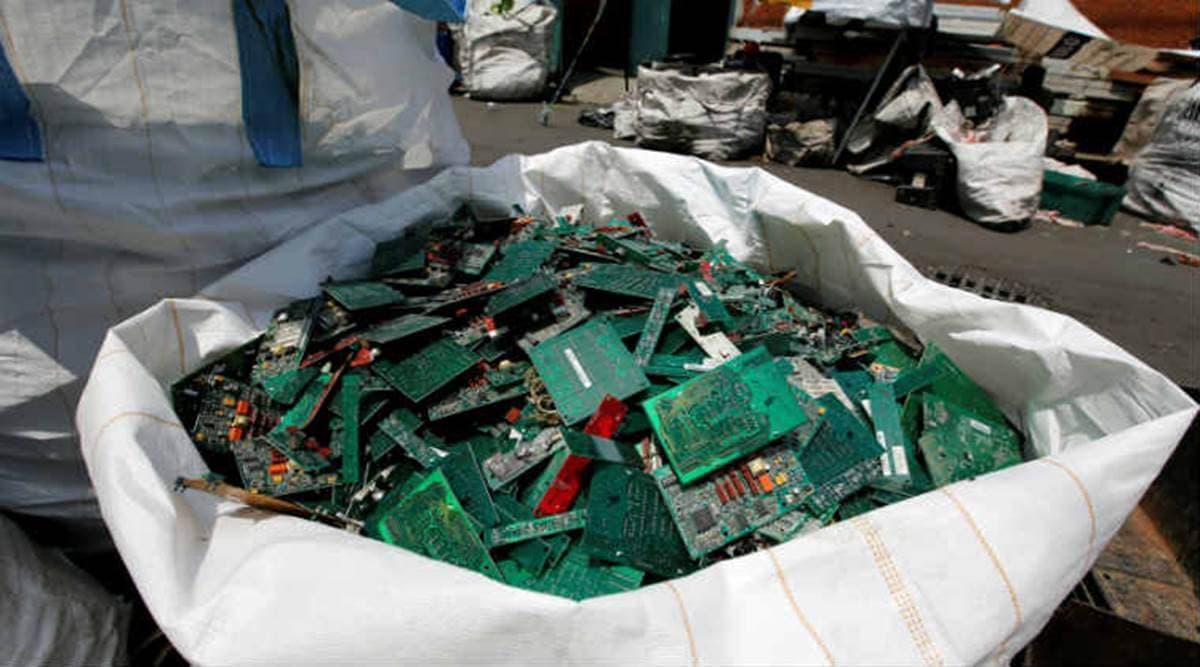 E-waste is the fastest-growing Domestic waste category. It consists of Outdated phones/laptops/desktops, surplus consoles, unused devices – all face the death knell each time a flashier product lights up advertising tv commercials.
In 2019, the world generated 54.6 million tonnes of 'e-waste'; equivalent to 350 cruise ships, or 7.3 kilograms per person. However, just 17.4 percent of it was formally collected and recycled. Since 2014, the amount of e-waste recycled has grown by 1.8 million tonnes – a relatively small amount, considering that the amount of e-waste generated increased by 9.2 million tonnes in the same period.
Usually, developed countries in Europe and North America export e-waste to landfill sites in developing countries in Africa and Asia. According to the Global e-Waste Monitor – an annual review of e-waste – reports that, if the metals were widely recoverable, 'e-waste' would be worth $62.5 billion per year. That figure doesn't even include the prized lithium from electric vehicle (EV) batteries.
E-waste and EV batteries are currently recycled through processes called pyrometallurgy and hydrometallurgy. However, they involve searing temperatures with high energy demand and deep carbon footprint, and toxic chemicals, harmful to the environment. Alternatives are therefore being sought.
By using non-toxic bacteria to oxidize and recover the precious metals – a process known as 'bioleaching'. The scientist showed that copper is widely recoverable from discarded e-waste and that all metals present in EV batteries can be recovered using microbes. 'Most of the time we are using very common bacteria that have evolved to oxidize metals as part of their natural metabolism; rarer bacteria that oxidize things like silver, gold and platinum can be readily cultivated.

Eswachh is into end-to-end waste management and offers services from Door-to-door collection, segregation, composting & Material recovery. Eswachh is also consulting Cities & ULBs & State govt on waste management using technology. With the use of technology, the ULBs get transparency and productivity but they are also able to see the audit trail of the waste. They are able to identify the residents and outlets that are not doing source segregation.
Eswachh Currently has tie-ups with multiple e-waste processing companies. the E-waste collected is handed over to the recycler and in turn, they issue the certificate of recycling. Eswachh is working with large corporates to manage/process their E-Waste.